Embracing the Rise: The Popularity, Styles, and Acceptance of Spandex Briefs for Men
Introduction
In recent years, there has been a significant surge in the popularity and acceptance of spandex briefs for men. These form-fitting undergarments offer a unique combination of comfort, support, and style, making them a preferred choice for many men. In this article, we will explore the growing popularity of spandex briefs, the diverse range of styles available, and the increasing acceptance of these garments in modern society.
The Popularity of Spandex Briefs
Spandex briefs have gained immense popularity among men due to several key factors:
a) Comfort and Fit: Spandex fabric provides a snug and stretchy fit, molding to the contours of the body for exceptional comfort and freedom of movement. The breathable nature of the material adds to the overall comfort, making spandex briefs an ideal choice for everyday wear.
b) Supportive Design: Spandex briefs offer excellent support for the male anatomy, providing a secure and comfortable fit throughout the day. The form-fitting nature of these briefs ensures that everything stays in place, making them a popular choice for active individuals.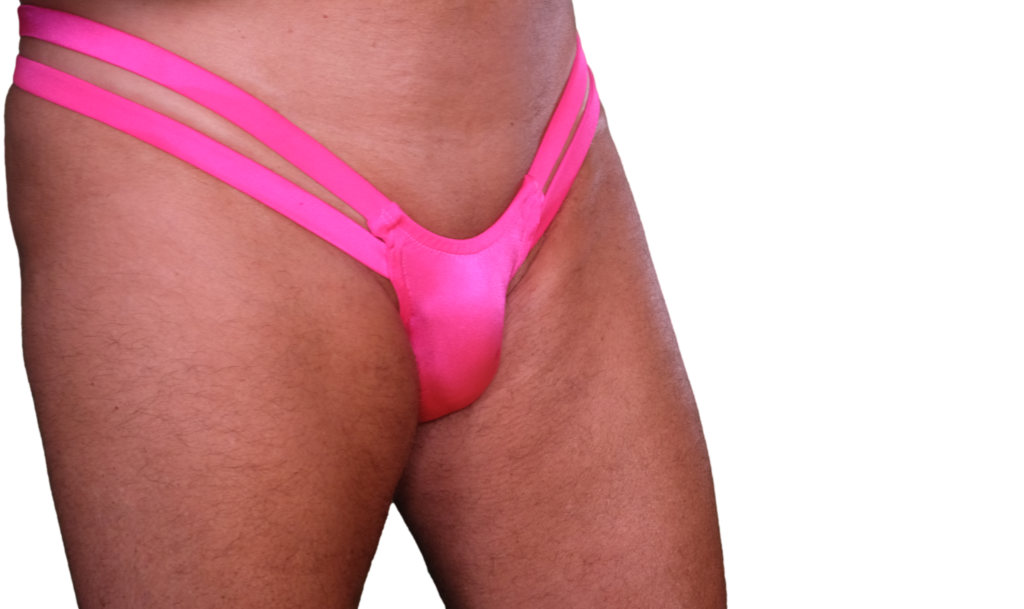 c) Minimalist Aesthetics: The minimalist design of spandex briefs appeals to men who prefer a sleek and streamlined look. The absence of excess fabric and bulky seams creates a clean silhouette that pairs well with various outfits, including form-fitting clothing.
Diverse Styles of Spandex Briefs
Spandex briefs come in a wide range of styles, catering to different preferences and fashion sensibilities:
a) Classic Briefs: Classic spandex briefs feature a traditional cut with a snug waistband, high leg openings, and ample coverage. These timeless designs offer simplicity and comfort, making them a popular choice for everyday wear.
b) Low-Rise Briefs: Low-rise spandex briefs sit below the natural waistline, providing a modern and youthful look. These briefs are ideal for individuals who prefer a more contemporary style while still enjoying the benefits of spandex fabric.
c) Enhancing Pouch Briefs: Some spandex briefs are designed with a specialized pouch that enhances and supports the male anatomy. These briefs offer a flattering silhouette while providing optimal comfort and a confident feel.
d) Printed and Patterned Briefs: Spandex briefs are available in a wide array of vibrant colors, playful prints, and eye-catching patterns. This variety allows men to express their personal style and add a touch of individuality to their underwear drawer.
Increasing Acceptance in Modern Society
Society's acceptance of spandex briefs for men has grown considerably in recent years. Factors contributing to this increased acceptance include:
a) Fashion Evolution: The fashion landscape has become more inclusive, embracing diverse styles and challenging traditional gender norms. This shift has created space for men to explore and express their personal style through their underwear choices, including spandex briefs.
b) Body Positivity: The body positivity movement has encouraged individuals to celebrate their bodies and wear what makes them feel confident and comfortable. Spandex briefs, with their form-fitting nature, provide an opportunity for men to embrace and appreciate their unique physique.
c) Open Conversations: Open conversations about men's fashion, body image, and self-expression have helped break down barriers and promote acceptance. These discussions have created a more inclusive environment where men feel empowered to make choices that align with their preferences and comfort.
The popularity, styles, and acceptance of spandex briefs for men have experienced a significant rise in recent years. With their comfort, support, and minimalist aesthetics, spandex briefs have become a favored choice among men seeking both functionality and style. The diverse range of styles
MTF (Male-to-Female) spandex briefs, also known as transgender or crossdressing spandex briefs, are specifically designed to accommodate the needs and preferences of transgender women or individuals who crossdress. These briefs are crafted to provide comfort, support, and a feminine aesthetic, helping individuals express their gender identity.
Design and Construction
MTF spandex briefs are designed with a focus on femininity and providing a comfortable fit for transgender women. Some key features include:
a) Contoured Pouch: MTF spandex briefs often feature a specially designed contoured pouch to provide support and create a more feminine silhouette. The pouch is crafted to accommodate and enhance the appearance of the wearer's feminine attributes.
b) Waistline and Leg Openings: The waistline of MTF spandex briefs typically sits higher than traditional men's briefs, providing a more feminine look and accentuating the waist. Leg openings may also be designed to be higher-cut, creating a visually elongated leg line.
c) Feminine Aesthetics: MTF spandex briefs often incorporate feminine details such as lace trim, bows, or delicate embellishments. These design elements add a touch of femininity and contribute to a more feminine presentation.
Comfort and Support
MTF spandex briefs prioritize comfort and support, allowing transgender women to feel confident and at ease. Some features that enhance comfort and support include:
a) Soft and Stretchy Fabric: Spandex briefs are typically made from a blend of materials that provide a soft, smooth, and stretchy texture. This ensures a comfortable fit while accommodating the body's movements.
b) Elastic Waistband: MTF spandex briefs usually feature an elastic waistband that helps keep the briefs in place and offers a secure fit. The waistband is designed to be comfortable and not overly constricting.
c) Breathable Construction: To promote airflow and reduce moisture buildup, MTF spandex briefs are often constructed with breathable fabrics or have strategic ventilation areas.
Inclusivity and Self-Expression
MTF spandex briefs play a crucial role in supporting transgender women's self-expression and aiding in their gender affirmation journey. They provide a means for individuals to align their underwear choices with their gender identity, fostering a sense of confidence and empowerment.
a) Gender Affirmation: By wearing MTF spandex briefs, transgender women can affirm their gender identity and feel more comfortable and at peace with their bodies. The feminine design elements and fit help them align their outward presentation with their internal sense of self.
b) Body Positivity and Acceptance: MTF spandex briefs contribute to body positivity and self-acceptance by allowing transgender women to celebrate their bodies and feel more confident in their skin. They provide a supportive and affirming undergarment option tailored to their needs.
c) Fashion and Style: MTF spandex briefs offer transgender women the opportunity to explore and express their personal style. With various colors, patterns, and feminine details available, they can curate a lingerie collection that reflects their individual fashion preferences.
Conclusion
MTF spandex briefs are designed to provide comfort, support, and a feminine aesthetic for transgender women or individuals who crossdress. These briefs prioritize both the physical and emotional well-being of the wearer, allowing them to align their underwear choices with their gender identity. By embracing MTF spandex briefs, individuals can experience increased comfort, confidence, and self-expression as they navigate their unique gender journey.