If you want to explore your wild side without letting people know about it, then look at some of the men's spandex brief designs you can buy these days. Most people wouldn't even know that these briefs are made from spandex so you could wear them just about anywhere without getting stared at oddly. In fact, everywhere I have worn my briefs people just looked at me like I was wearing some kind of regular shorts for the day. I even took them to work on one casual Friday and no one said anything about them. Even my boss thought they looked comfortable, which they really  are.
No models today just me in a sexy spandex brief!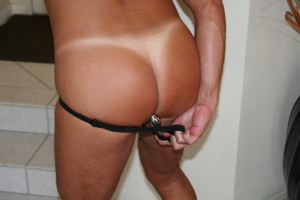 If you haven't worn spandex brief designs in the past, then you might not think they are all that comfortable at first. I have been wearing spandex since I was young so I was used to the way they fit, but I can remember the first time I ever tried on spandex shorts and that wasn't a comfortable thing to go through. They seemed so tight that I almost gave up entirely on ever wearing them again, but I am very glad that I stuck with it. If I had given up on spandex at that time, I wouldn't be wearing these really sexy briefs that I have on right now.
I think you should go online and buy some spandex brief design right now even if you aren't sure whether or not you have anywhere to wear them. Wear them around the house after work or even sleep in them if you want. They are that comfortable. I have a friend who loves wearing them to the park so that he can sit in the grass and read a book. That is the only time he wears them, which I find odd, but at least he is wearing them. As long as you are enjoying your briefs the way you want to enjoy them; that is all that matters.